WCLE Mix 104.1 is committed to keeping you up to date with all of the weather-related news, up-to-date forecasts, school and business closings, and delays for our area.
---
LATEST WEATHER INFORMATION:
Tornado Watch has been issued for the listening area until 8:00 pm ET
From Local 3 News:
Good morning, today is a Storm Alert Weather Day. SUMMARY & TIMING: Isolated showers and storms should start up around 8 am ET. The period of greatest concern will be from about 10 am-4 pm ET for strong to severe storms possible. Additional weaker, scattered activity should continue through about 6 pm with isolated showers heading into tonight.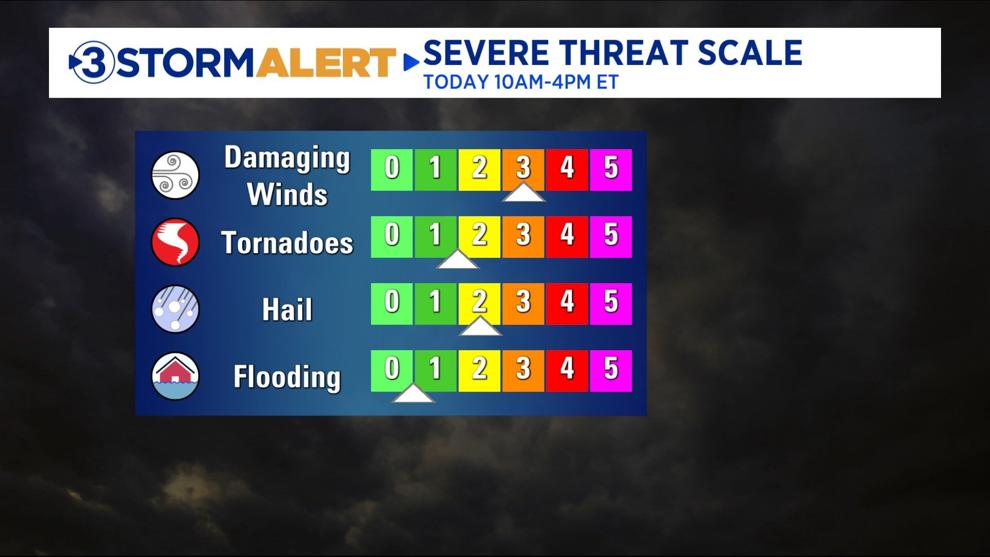 RISKS: The majority of our area is now under a Level 3 out of 5 Enhanced Risk for numerous severe storms possible. This includes Chattanooga, Cleveland, Dalton, Ringgold, Dayton, Athens, and LaFayette. All modes of severe weather are on the table. Damaging wind gusts and hail are the primary threats. Isolated tornadoes will be possible, too, particularly for our Georgia communities, but everyone area-wide should be prepared. Know your weather safety plan. OTHER DETAILS: Rain/storms may miss a few spots today as it won't be a solid coverage area. It will be a warm day near 77 with some breaks in the clouds for the afternoon. South wind will increase from 5-10mph this morning to 15-20mph in the afternoon/evening, with gusts around 30mph.
---
CLOSINGS AND DELAYS - Brought to you by McIntire Insurance

---